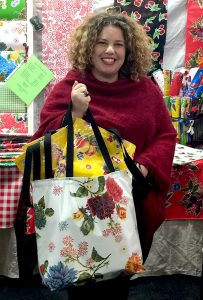 Versatile, durable & easy care oilcloth totes, available in all of our over 40 different fabric prints.
These are your "Go To" oilcloth totes.  Waterproof, easy to clean, roomy and made to last.
Great for an overnight excursion, a romp to the beach, an impromptu picnic and of course the market…whatever comes to mind, these bags are the answer.