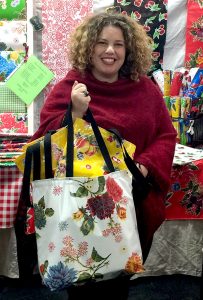 Versatile, durable & easy care oilcloth totes, available in all of our 50+ fabric prints.
These are your "Go To" oilcloth totes.  Waterproof, easy to clean, roomy and made to last.
Great for an overnight excursion, a romp to the beach, an impromptu picnic and of course the market…whatever comes to mind, these bags are the answer.